Oki guys,
On DB request im gonna try to make a nice guide here for all the upcoming healers.
Ill do it in 2 parts, PVE & PVP. Now the last part will be experimental and probably as last because i dont feel high enough to do this. So maybe ill wait till HM for my first restat.
And you guys can always fill me in on this guide.
Oki lets start.
The different clans have different pro's and con's, ive had a shao healer and its hard to make a shao ck healer. So for this healer i choose LoB because they have instant cast nukes and the clanbuff is usefull. Also the clanrelic that you will get provides some defense (108 def). But wutang healers make also excellent ck healers as well as HD and SF. BoT suck as pvp healer, but they grind very fast because of the axe damage.
The basic stats for a OC1 healer, like i did them was directly put my essence, wisdom and constitution right for higher levels.
So my stats were like this:
str - the leftover points
ess - 14
wis - 14
con - 14
dex - my level + 5 ( i like to crit alot)
When u level up, put every level 3 str and 1 dex and on chi breating 4 str and 2 dex. When u max str go and pump dex.

This what u see is pure PVE build. And my char is still on 14 essence and 14 constitution and is now GL2.
With this build you always need to train your buffs and heal everytime to the levelcap, i also recommend this always because with my first healer i letted this go and it was hard to do them all at once on FC level. SO TRAIN UR BUFFS VERY GOOD!!!
- The gear for a PVE build healer
My healer is good karma for now. Its easier with grind because you gain it automatically.
So i wear some GK relics and mainly the strength and dex ones.
Also the clanrelic and i have a def trink myself but this isnt really needed for a PVE healer.
Well till 2nd role defense clothes are very handy when you are 2nd role best is to use the 2nd role clothes, they give enough defense and give some nice and extra stats (beggar clothes), for example 1/1000 back into VE. Also try to obtain a VE hat for the grind. Ve is what u need and what u cant provide urself with.
For a weapon most of the clans use gloves except BoT the use axes and Sacred Flowers use daggers. Since im a glove user ill tell you guys about gloves. Till FD dont refine any gloves higher then 3, higher then that is a waste of BE's. My first high refined gloves were EC WD gloves.
This is my next point, try to get some ECWD gloves. You can use these till very high level. I used mine till CS10.
And try to get a nice staff as 2nd weapon. When you use the 2n role clothes and VE hat and you use a basic staff active you wont lose VE. The damage of 2nd role active is higher then staff active.
This is the guide so far. Tonight i will add some screens of my stats and stuff and about different skills.
OK some important skills: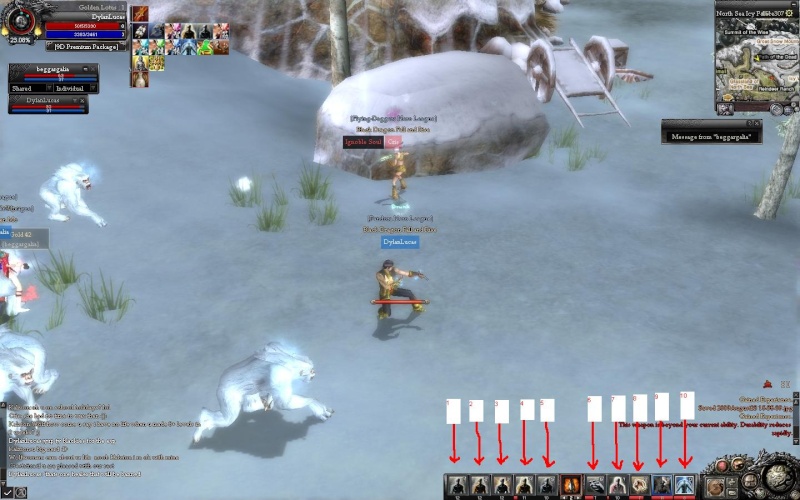 1: Str/Dex buff ----- priority high
2: Con/Ess buff ----- priority very high ( because healer has con penalty)
3: Wis buff ----- priority high for pvp healers
4: Defense buff ---- hard to train but also usefull
5: Clan buff ---- priority high again because it adds hp and healer has con pen
6: Selfbuff ----- priority normal, it adds dodge and AR so thats nice
7: another selfbuff ----- priority normal also adds def and AR
8: PvP heal ---- prio high if u wanna pvp
9: VE heal -----very nice to use in parties
10: 2nd role Yin&Yang resistence buff ----- will work against warrior i guess in PVP
Next the 2nd bar:
1: 2nd role active
2: 2nd role AOE healer attack, it sux btw
3: Nice smash
4: 2nd role smash
5: adv mastery shield form LoB
6: 2nd role nuke very hard to train
7: Bleed spit also hard to train
8: Another spit or nuke, also hard to train but worth it
9: FAST HEAL, THE MOST IMPORTANT THING TO TRAIN!!!
Oki ill edit more tonight
OK so here is my mastery. It isnt said you have to do it like this. But it worked very well for me till now
First tab ofc gloves, but when u go ck healer it should be bracers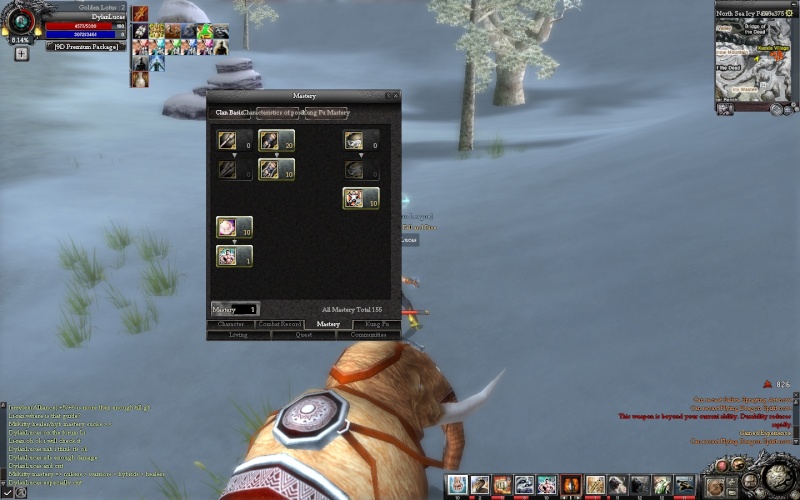 The 2nd tab is somewhat harder. I went for the max damage in mastery first before i even touched my buffs mastery.
Its all up to yourself what you prefer.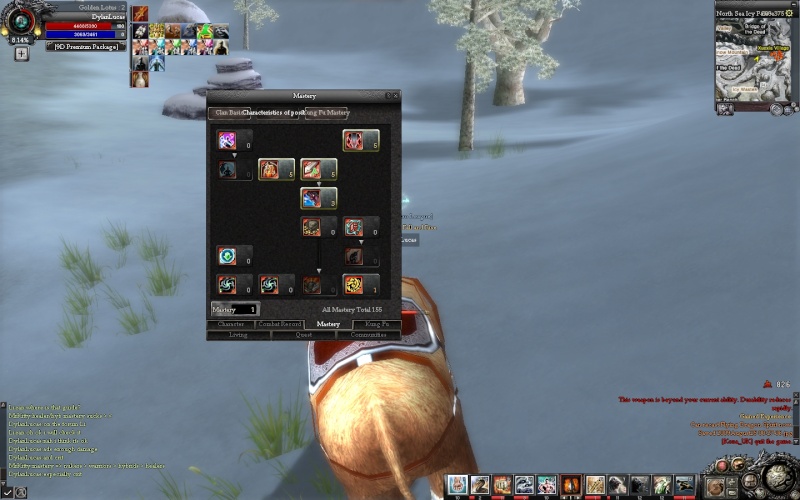 And last tab. Here are the masterys for some heals, the pvp heal that is bugged and for the str/dex buff at the right bottom.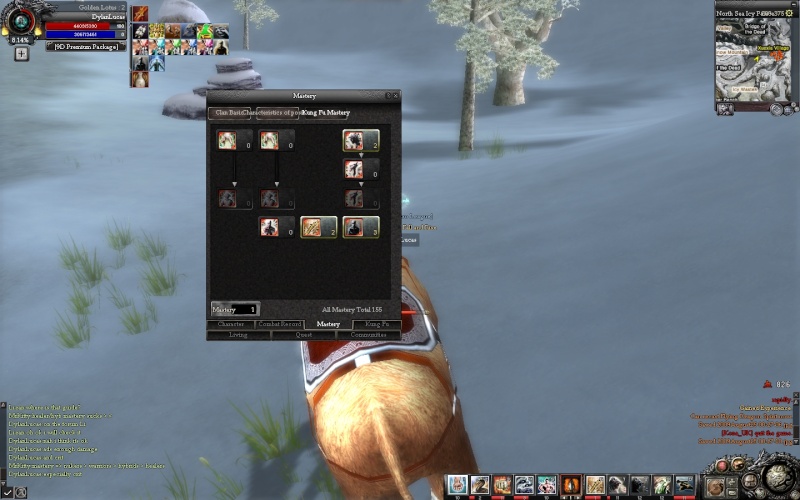 Its all up to yourself what you do with your mastery. This setup worked very well for me but doesnt have to work for you. Also some masteries will be unlocked when u have a certain amount of mastery points.